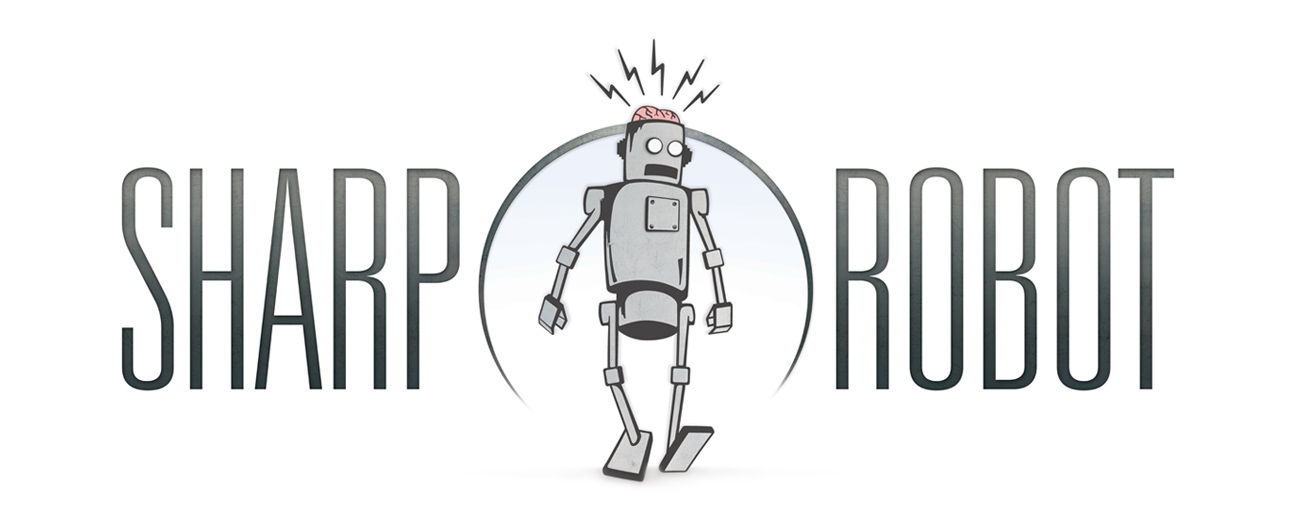 Sharp Robot
One Part Design Aesthetics. One Part Computational Solutions
I feel very lucky to be able to refer to my best friends as "scientist" sometimes. Thats because they went on to study and teach the sciences in different parts of the country. One of my friends is what I like to call "and overachiever" and is not only doing amazing this in chemistry he is also a really great computer programmer. At times me and him get together and we just go out with ideas and share some of our objectives and desires from what we think certain industries should be ran like. Out of all this talk and discussion just as we had a few beers and some safety breaks, lead to the creation of what we would like to call "Sharp Robot"
Sharp
Brandon Sharpe
This first component of Sharp Robot would be me. Sharp (Brandon Sharpe) that is. As I represented the aesthetic side of the brand. My role in the company would be to apply appropriate and clean designs to the systems that we intended to build and sale. The general rule was that I would focus on design and application, and Chris would worry and focus on the computational solutions side of things. This way we focused on individual talents and could produce the best by 100% focus.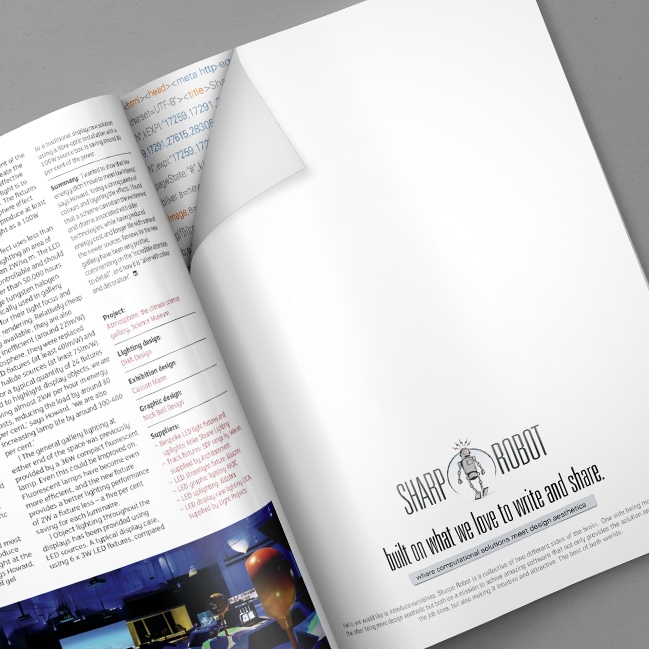 Robot
Chris Roberts (Robots)
The second piece of Sharp Robot would be that of my best friend Chris Roberts, better known by my close group of friends as "Chris Robots" The dude is a genius. Seriously. And because of that we decided to adapt his last name to Robot as it was fitting to his role in the company. Chris would focus on all things programming and science related, as we were in the business of creating software that would help change the world, again this was to ensure that each talent was 100% focused on the task at hand and the role we were to assume.
Combining Talents
What it takes to make it
Sharp Robot's tag line is "Where computational solutions meet design aesthetic." and that couldn't have been more true. Design is a serious of problem solving exercises typically and I think its safe to say the sciences are that and more. With that said, it was clear from the start that each area of focus would be treated as important as the last and we would allow our talents to combine and create some amazing work in the end.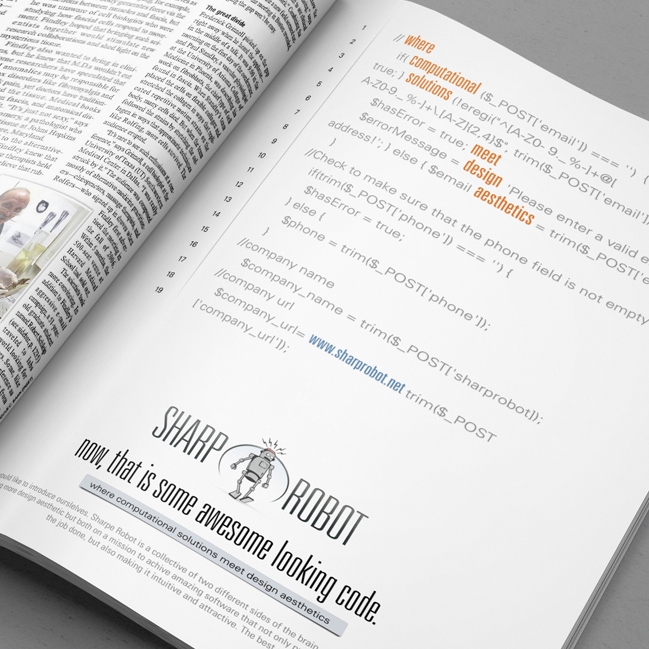 Sharp Robot
One Part Design Aesthetics. One Part Computational Solutions
I always knew I would in some way work with my friend Chris. If not on software, then something else that was interesting in some way. This company may have been a figment of my imagination and it may or may not have ever truly existed, but what you should know is that if we ever did decide to take on a project such as starting a software company we would dominate the world in our venture. Are you still there? 😉