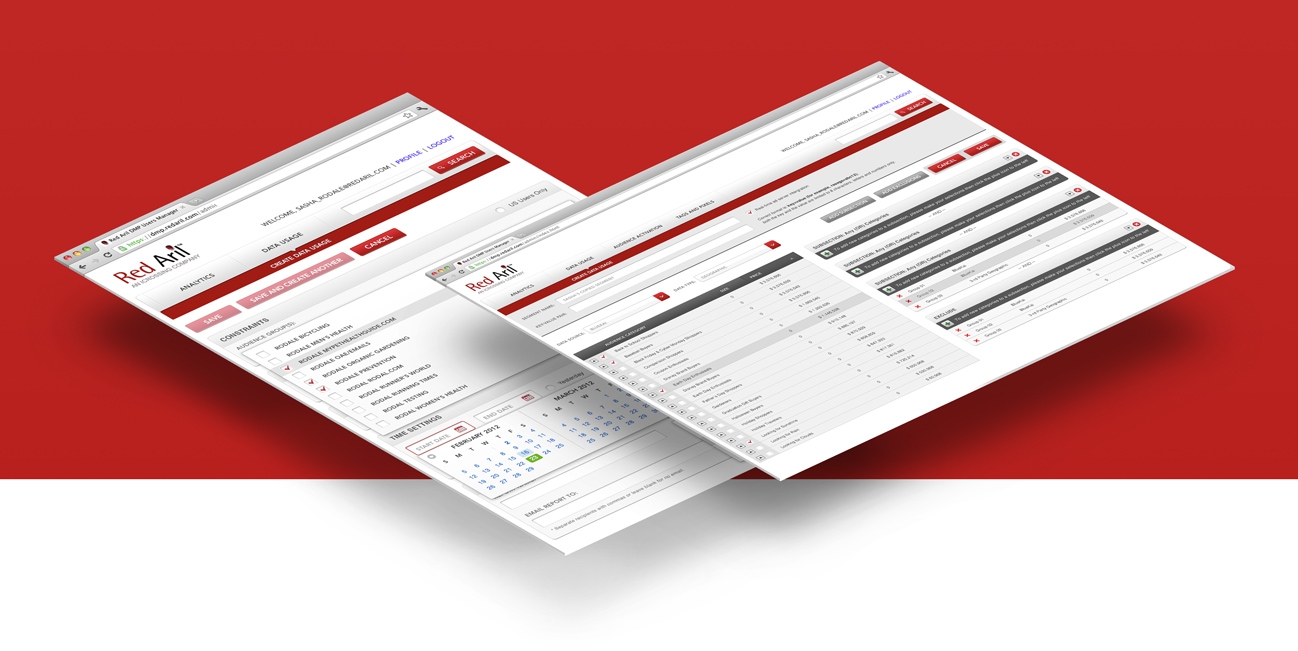 Red Aril UI/UX Design
Large Data Management Platform Design
When I was employed at iCrossing a Global Digital Ad Agency, I had the opportunity to work on a ton of different client projects as well as different types of digital environments. On of the things that iCrossing was and is still currently heavily involved in is data management as well as data collection processes. In the the time that iCrossing made their digital leap they have acquired a couple of large DMP software companies. One of those companies went by the name of "Red Aril"
Red Aril UI/UX Design
Data Management Platform Design
A major part of this project was to produce a functional and intuitive UI/UX system for the user in mind. Not coming from a background or education in UI or UX, this was a new type of thing for me to take on, but I was eager and ready to tackle the project. After working with some of the front end developers on the team and discussing tactics and techniques I came up with multiple options for each section of the Data Management Platform, and successfully established a system that went into place.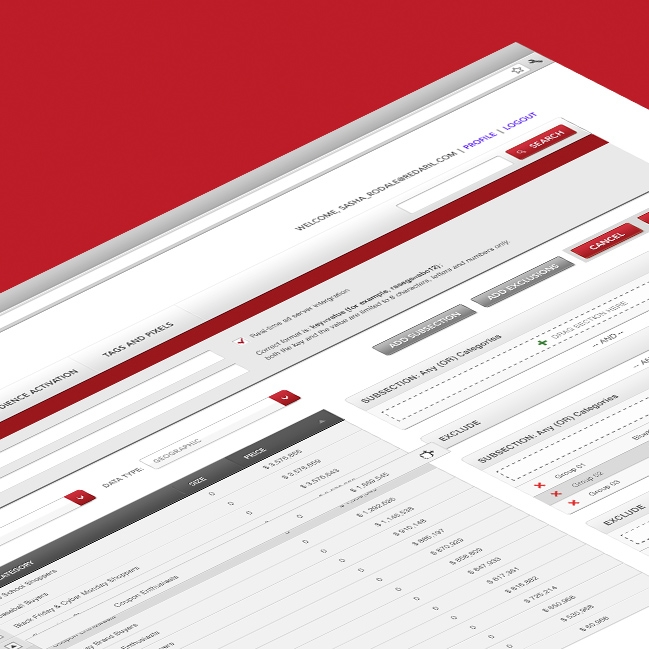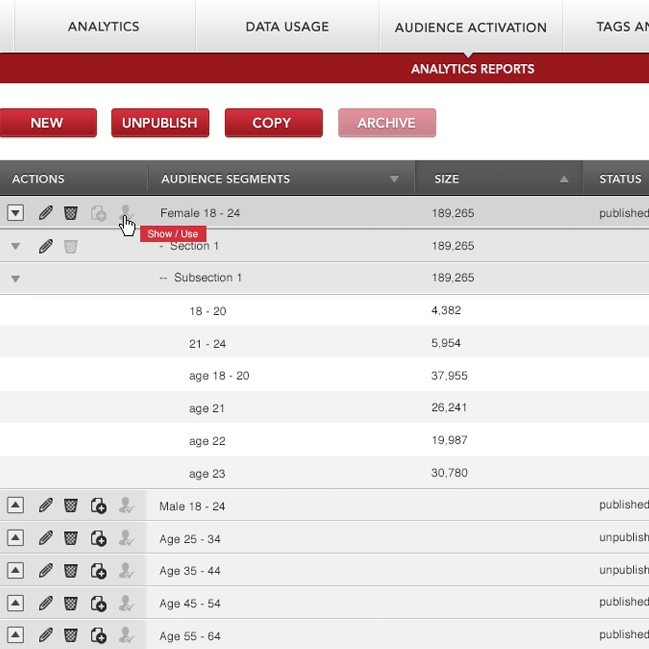 Red Aril UI/UX Design
Data Management Platform Design
I have always been a fan of fine detail in art work, and design. When i view someones work, I am constantly looking at the detail in it, as I have always felt it can tell me a lot about the designer. When I see a meticulous attention to that detail I am impressed as it immediately shows me that the designer cared about the work that they were producing. That is just the case with the Red Aril facelift. I wanted to change a piece of software that was old and outdated looking and bring it to the detail orienting world that it belongs.