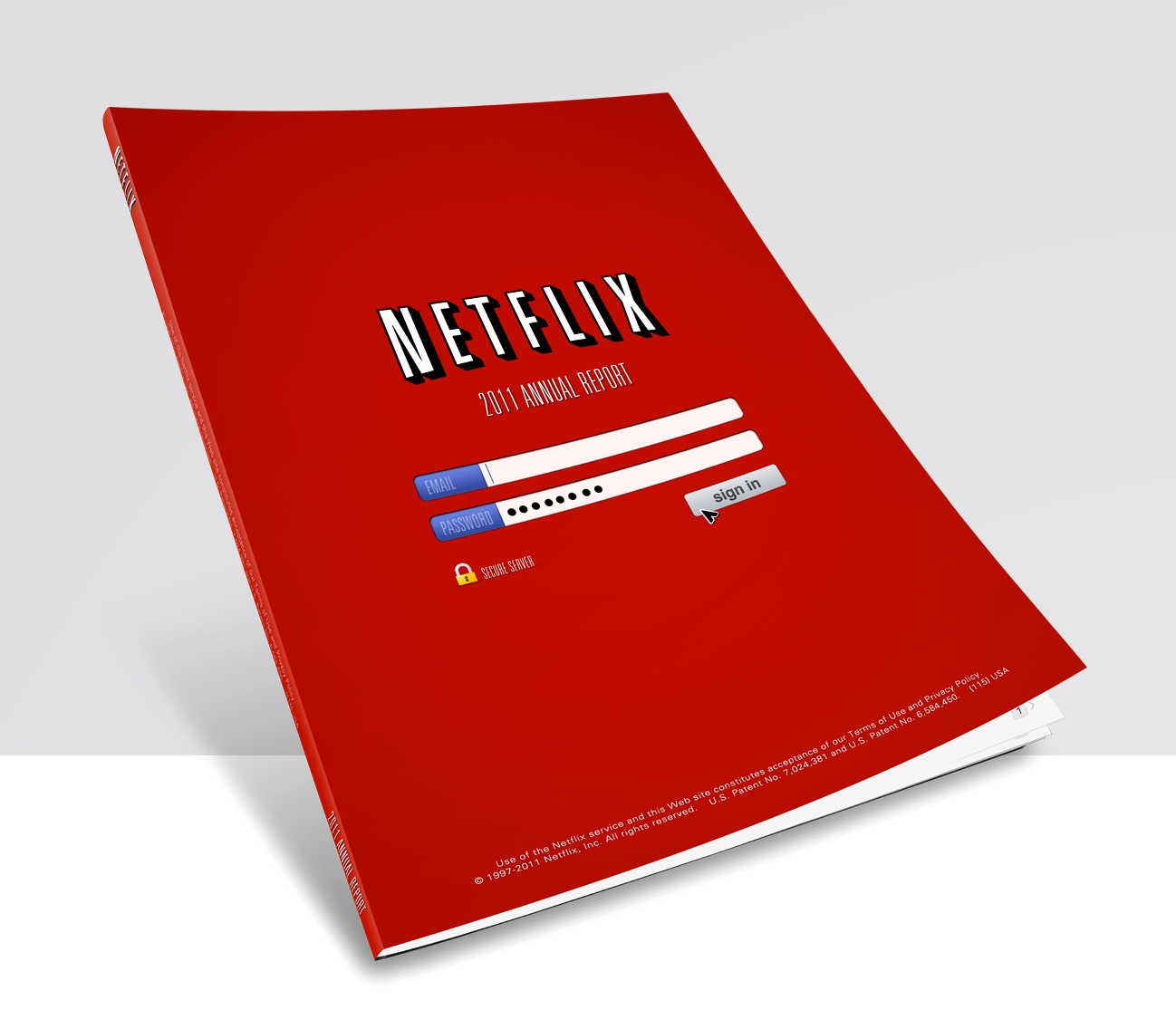 2011 Netflix Annual Report
A 2011 Annual Report for Netflix
While attending The Illinois Institute of Art – Chicago I was in a class that focused on large publication designs. This particular project was to chose a large company and redesign their existing Annual Report from the previous year. The report had to be a total of 50 pages minim as each page had to be unique in its design. At the time I was watching lots and lots of movies, and much like most of the country at the time was infatuated with the accessibility of Netflix.
Design Concept
Conceptual Thought Behind Project
The concept of this piece was to create a print publication with digital design assets utilized. At the time it was unique that the Netflix was a digital only company with very few physical assets. In this regard I decided to approach the design by using elements from their website experience. When using Netflix you are required to log into the website and the experience is heavily based around these individual digital elements.
View Company Website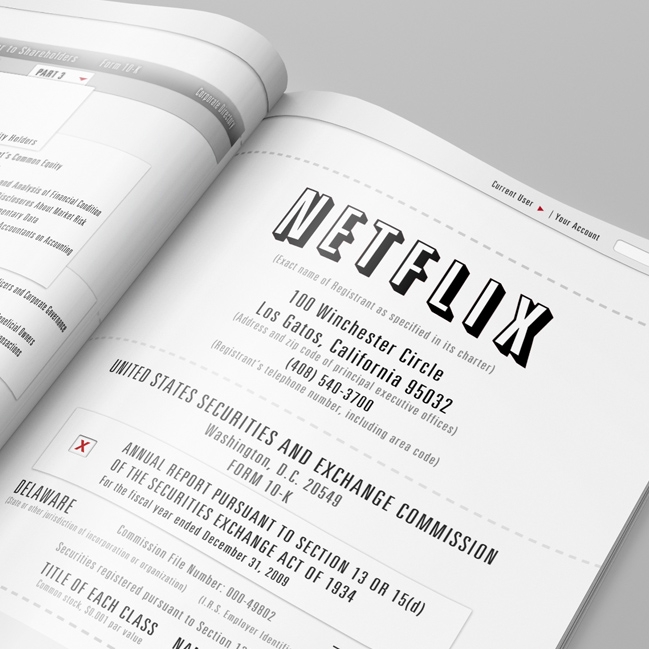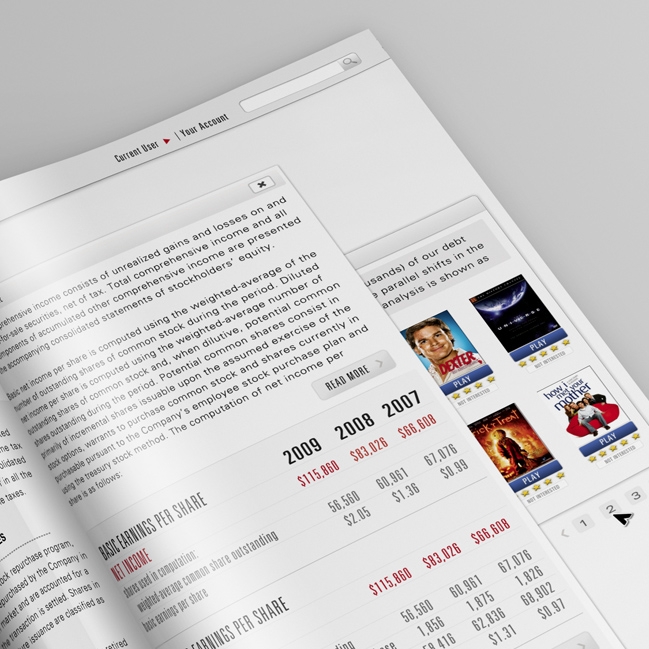 Combining Digital and Print
Digital Design Elements
When I approached my professor at the time with my idea to utilize elements from the Netflix website in my deign, he literally told me "You are crazy. It won't work, and I'll have to fail you when it doesn't." I looked at it as a challenge and went for it. I presented the design and received a perfect score on the project. My objective was to simply translate the website experience to the print one.
View gallery
2011 Netflix Annual Report
A 2011 Annual Report for Netflix
With digital in the forefront of cutting edge design, I set out to bring a digital brand to a brand that also has a print presence with their digital and web voice attached. The completion of the project brought me additional work with the brand later, as I helped design and produce other web assets for the website. Netflix continues to be in the forefront of online web application software and I am excited to see where the brand goes next.