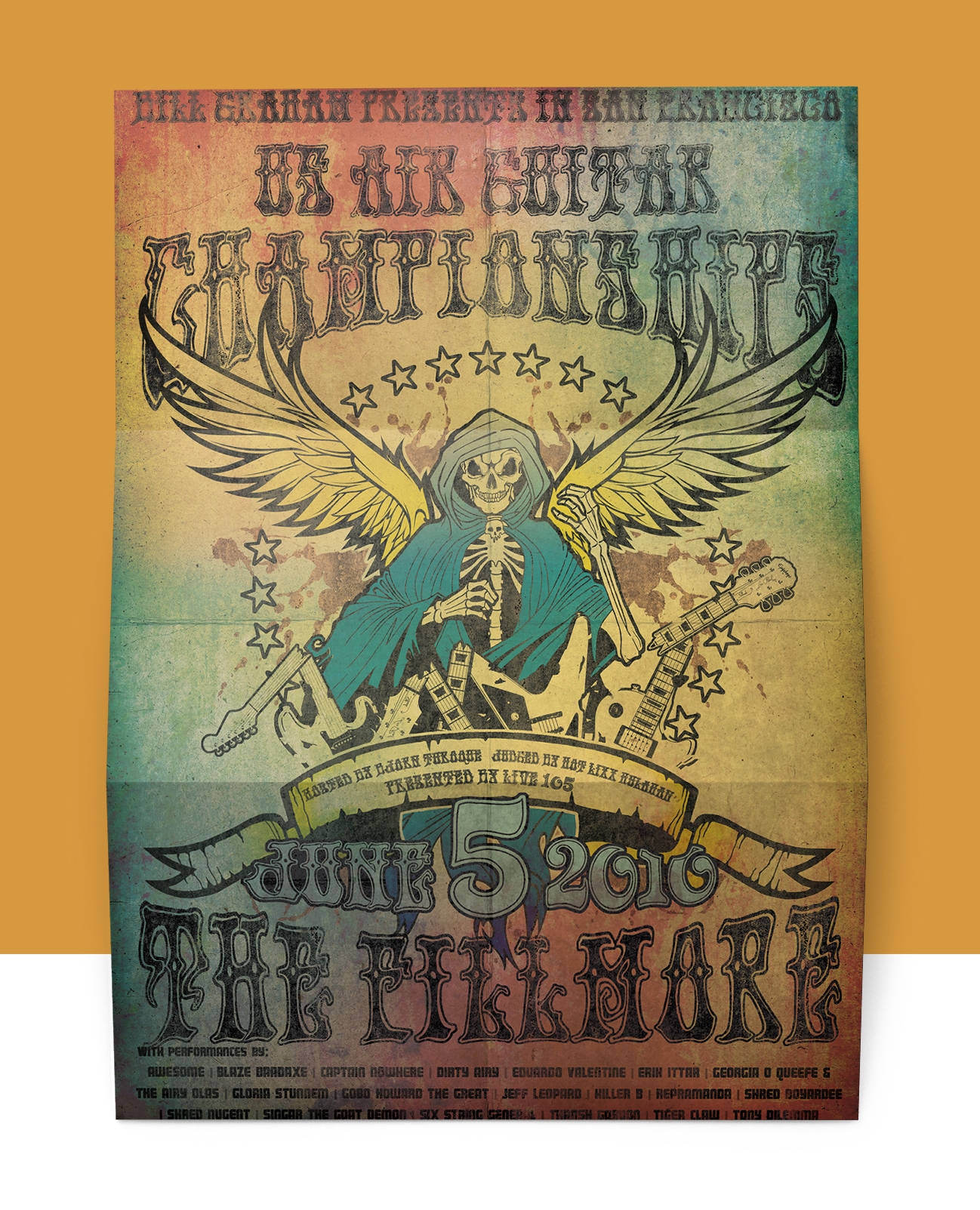 US Air Guitar Championship Poster
An Event Poster Designed for The US Air Guitar Championship
I was lucky enough to be asked to help create the event posters for the US Air Guitar Championships, that were held in San Francisco the year of 2010. The client approached me with the idea to try and create a classic and age appropriated piece, specifically form the 1970's era. i took the direction I was given and ran with it.
Art Direction
Appropriate a 1970's era poster
With the design I had to make a lot of decisions along the way in what I wanted to final design to actually look like. So there was a ton of research at the start in order to understand the styles and popular types of text treatments that were going on in the late 1970's. There was a huge increase in the late 60's in a more ornate kind of approach but i wanted to combine that approach with something a little more eclectic in feeling and rough around the edges.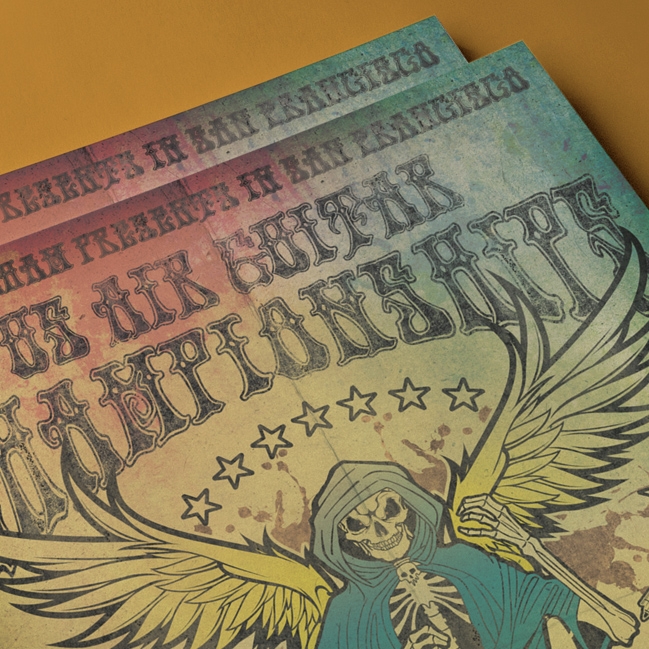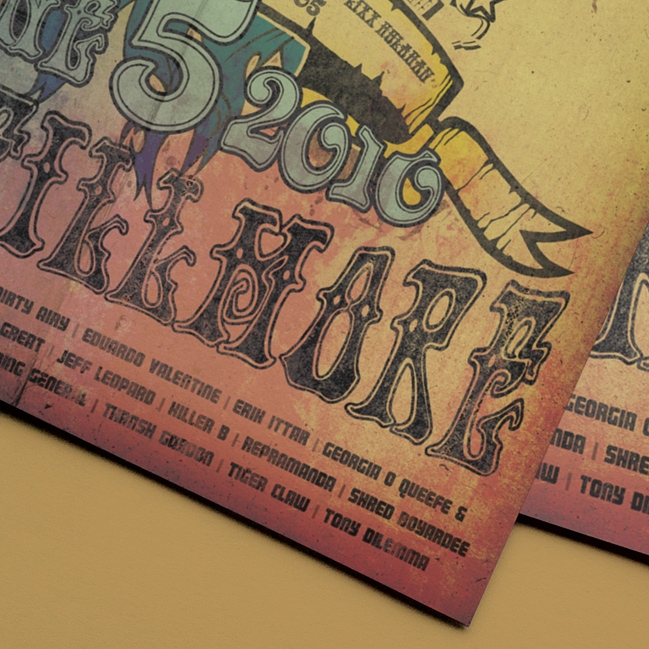 Color Treatment
Explore colors and the impact the create
I also wanted this poster to be loud in its very nature. I wanted it to be a color that would stand out amongst the crowd of event poster where it most likely would be found the most. In that thinking, I decided to go with a mustard yellow/orange for the base, then applying color splotches and paint splatters through out the texture to help create a psychedelic kinda feel at the end.