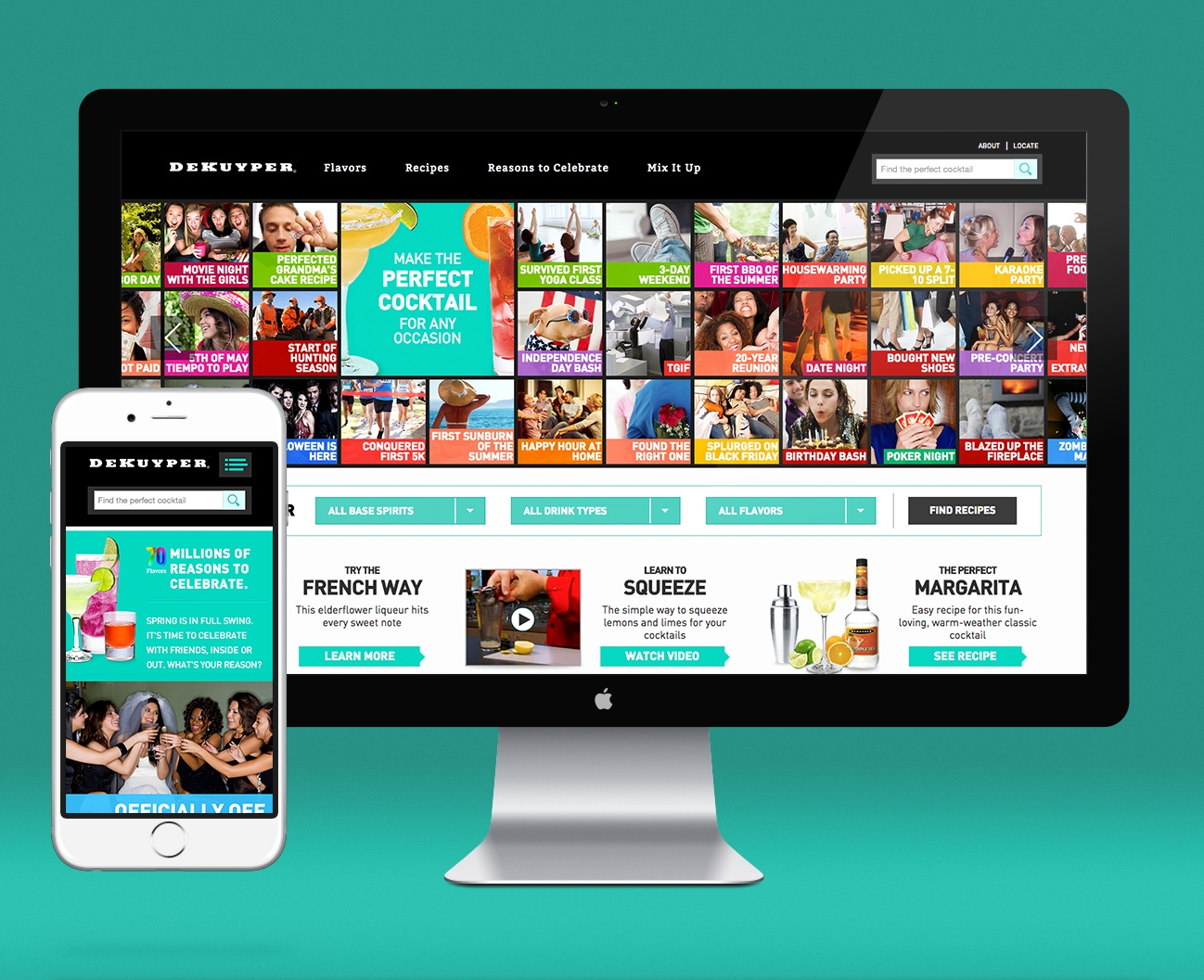 Jim Beam's Dekuyper USA
Global Web Redesign
I have had the pleasure to work on a lot of different web projects, but when I was approached to lead the design in a major overhaul of Jim Beam's Dekuyper brand, I didn't hesitate to jump at the opportunity. Dekuyper is a fine liquor brand that has a ton of different products and flavors, and were looking to elevate the brands recipes and flavors a bit more through a dynamic, responsive, and engaging website redesign. Lucky for me the client was really cool also, so this left for a lot of space to get really colorful and creative in the design.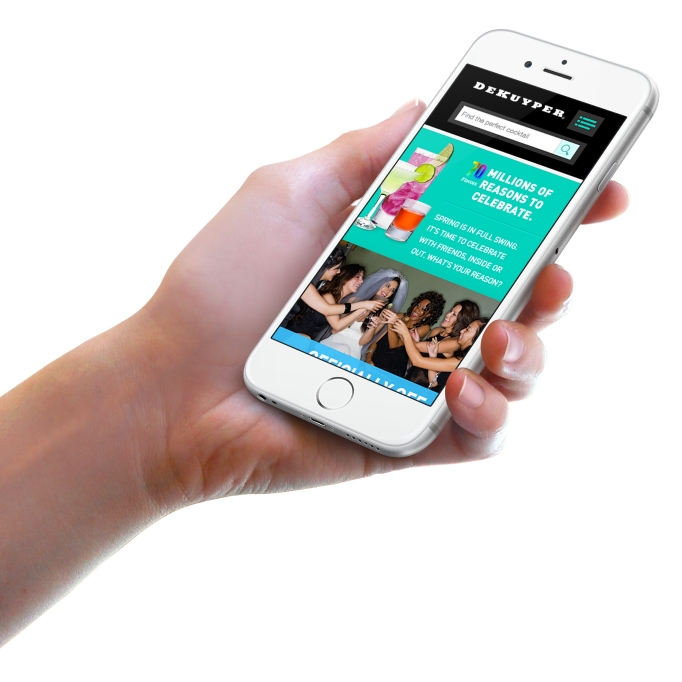 Fully Responsive Design
Viewable on all tablets and devices
One of the main objectives of the project was to not only produce a beautiful and functional website, but one that was fully responsive. Preferably browser responsive. We made it happen, and not only did we produce a site that was fully responsive and viewable on all mobile and personal devices, as well as in browser. We made a site that was fully functional on all those devices also.
View in Browser
Color Treatment
Helping guide the consumer eye
Colors and focus were one of the most appealing things to me in this project. Each favoring of the brand appropriately had a unique color to its individual packaging. This helped consumers in the past find the different flavors on the shelf, so I decided it would be best to pull what was working on the shelves to their web redesign. Always look at what works for the physical world and try to apply to the digital. Giving each flavor its own unique color treatment helped produce and contribute to the sites mass appeal.
View Flavors Page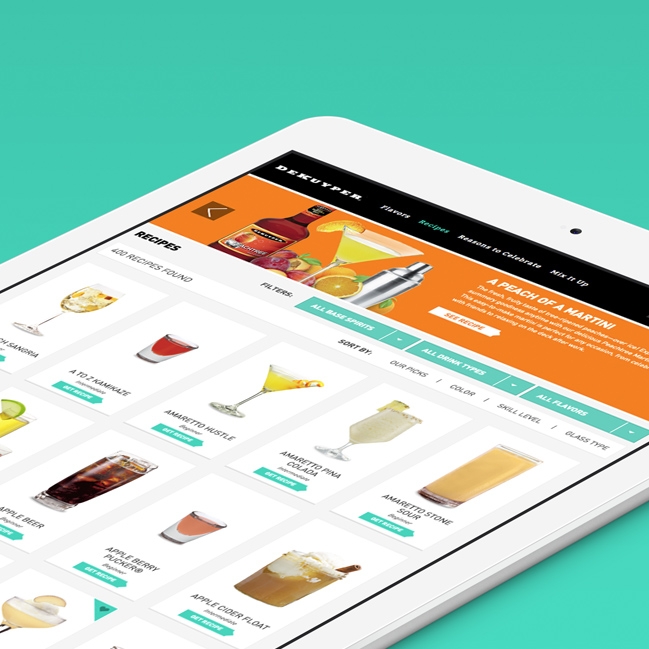 Reasons To Celebrate
Bringing brand flavors to life
We wanted to build a relationship between finding recipes and certain events from everyone daily lives. We sat out to accomplish this goal by pairing recipes and flavors to holidays and personal events in life. The events went on to be titled "Reasons to celebrate" We felt every moment is a reason to celebrate and this gave us a lot of opportunity to match flavor to these mini celebrations through out your day and even your life.
View Reasons To Celebrate Page
Jim Beam's Dekuyper USA
Global Web Redesign
This project went on to be a very successful build and launch. The website and concepts that we came up with during my time at iCrossing has helped the brand increase not only their sales of the product itself, but additional helped increase the brands digital presence and engagement across all its social media platforms. This was also a thought from the beginning in development as we wanted to make the sight easy to share, as well as producing content that people actually want to share.