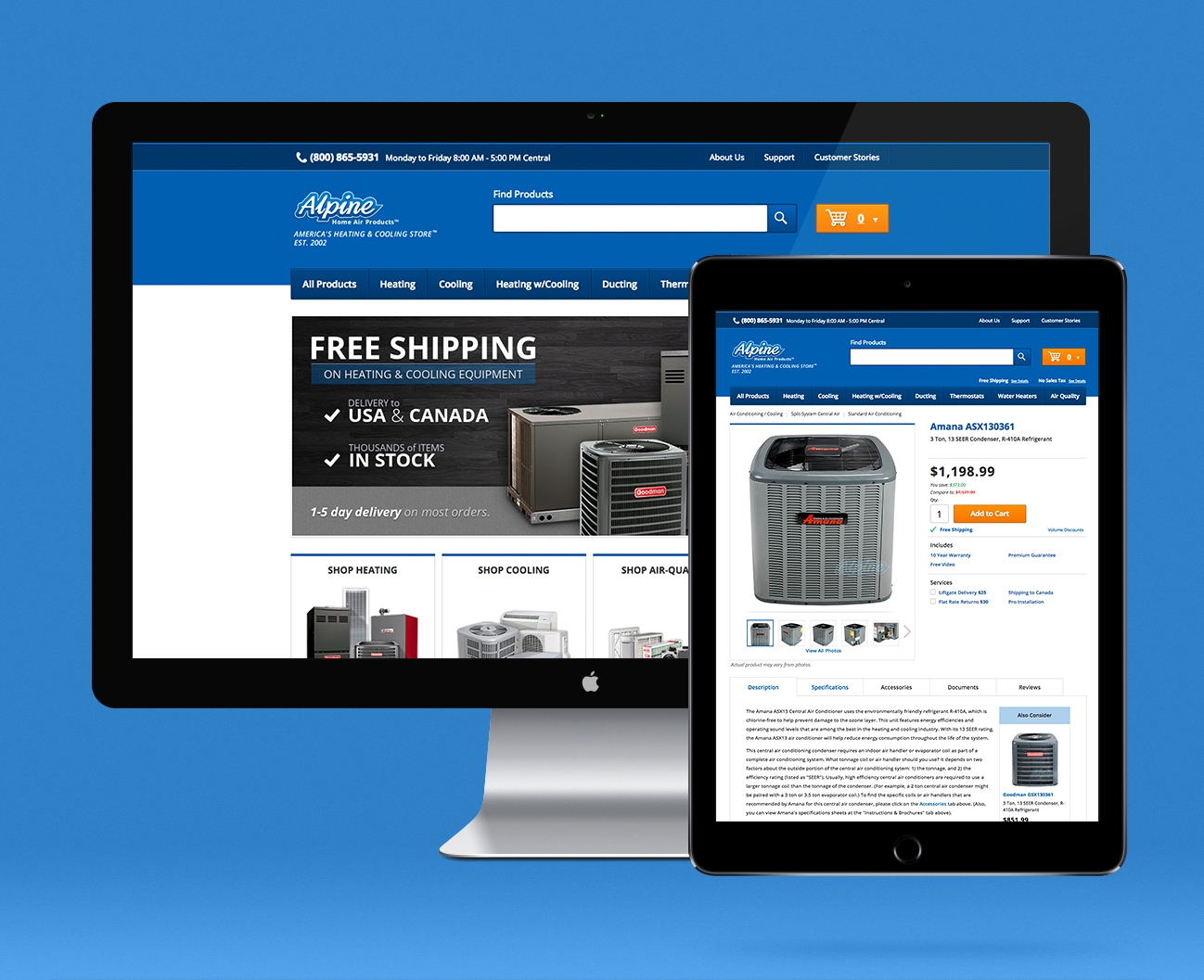 Alpine Home Air
Large Ecommerce Website Redesign
Contractual work at Alpine Home Air Products. Hired on to redesign e-commerce global website, and some future applications that the company will be investing in. My role included Creative Direction, Art Direction, Design, UI/UX Design, and a bit of Strategy to help elevate the Alpine brand at a holistic level and to help create a fresh new brand voice for the ever evolving company.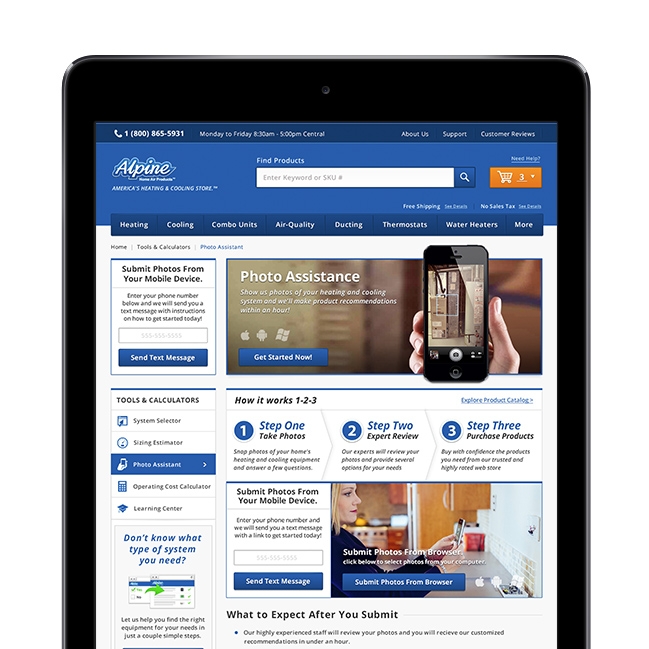 Responsive Design
Built specifically for each device in mind
One of the requirements of the project was to build a simple solution that worked on all major devices. The client did not have enough money or resources to commit to a truly responsive build. To dodge this hurdle, we built a site on a fixed 960 grid in order for the ratio to work across all platforms. Got to utilize what you have when you have it.
View Alpine Website
The Alpine Home Air Brand
Staying True To Brand
There are a lot of things that make Alpine Home Air unique not only as a client but also as a innovator in the field of consumer bought heating and air appliances. Being one of the first companies to go to the internet to sale their product, they quickly established a brand recognition as being a leader in the industry. The company wanted to keep this image but update it to a more modern and fresh appeal. The final result was a large step up for a company in the ever evolving marketing of consumer sales.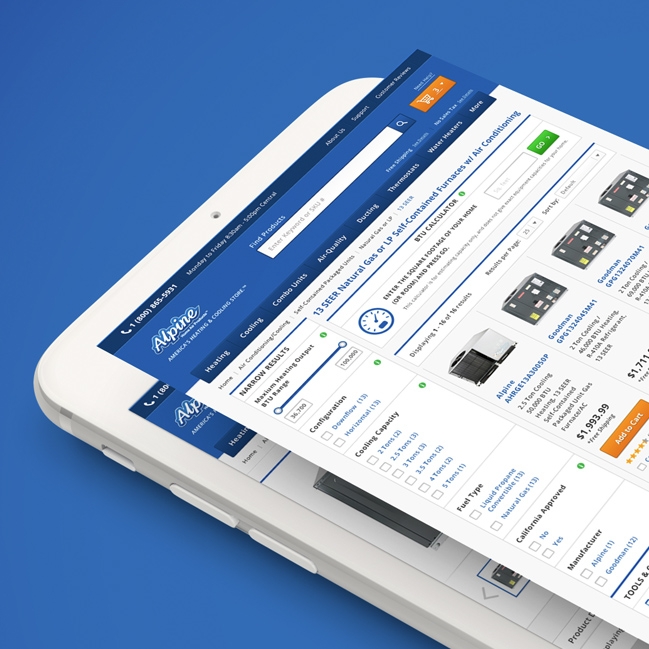 The Consumer Buying Journey
Using Brand Colors to Direct The eye
When building out the initial comps for this project I kept the Alpine brand in the foreground of my thought process as I felt there was some real potential to elevate the brand's identity more. Working around the Alpine blue, I integrated it as a major accent to a clean and streamlined use of white. The Alpine blue was used to help draw attention to actionable items on the page, and help guide the consumer through the buying process. Additional use of greens indicated a buying process action. Establishing these colors helped with the overall design process.
Alpine Home Air
Large Ecommerce Website Redesign
Alpine Home Air established an e-commerce system at a time when e-commerce websites were not a typical endeavor for a company to get involved in at the time. This helped in lots of ways with the build as there were restrictions and requirements in place that had to be meet by design. This helped illustrate a typical consumer journey on the website, and the design was built with that journey in mind.