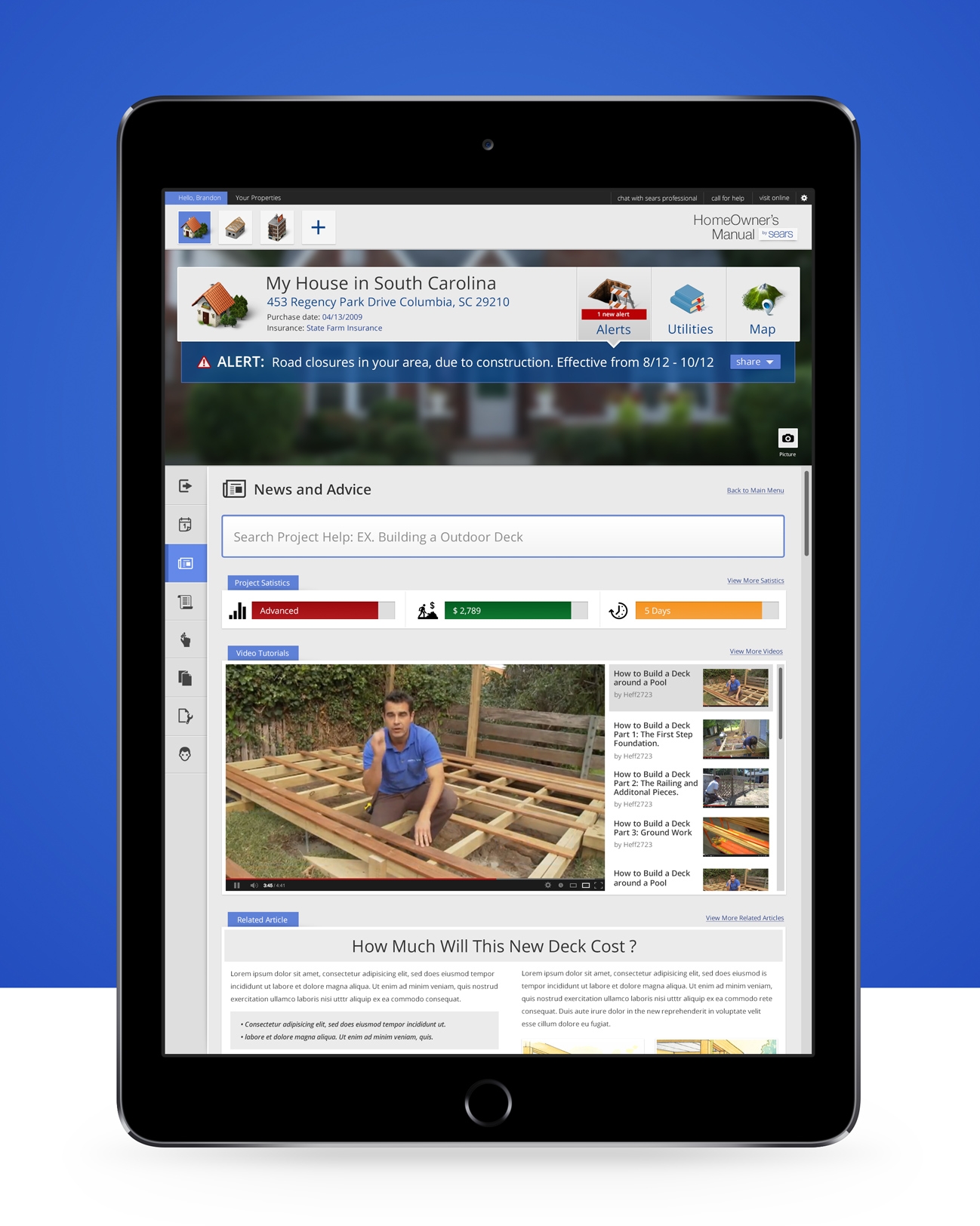 Sears Home Help Web Applicaion
A Conceptual Web Application Design
While working at iCrossing a global digital ad agency, I had the opportunity to come up with a lot of different conceptual components and approaches to some ideas we were trying to sale at the time. One of the projects involved SEARS home maintenance services. The company was trying to increase its home maintenance line of services and needed to bridge the gap from print to digital.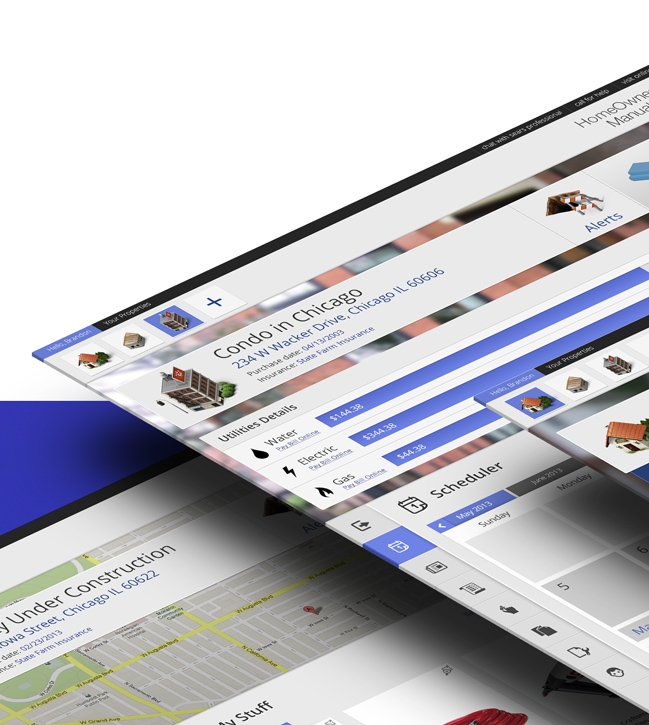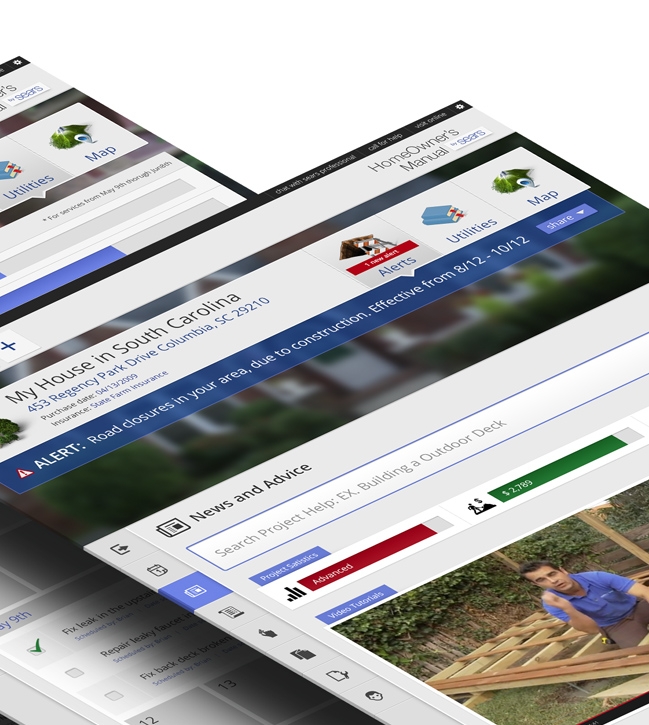 Conceptual Thought
Sears Home Web Application
The web application that we came up with was an application with the "home owner" in mind. The idea was to give the home owner a place to log in and keep track of their purchases and maintenance items they needed to attend to on each of their individual properties. The application additionally would allow the home oner to search products and items they made need for a project through Sears home catalog. The web application would be fully responsive and could be used in store or at home.
View Project Gallery