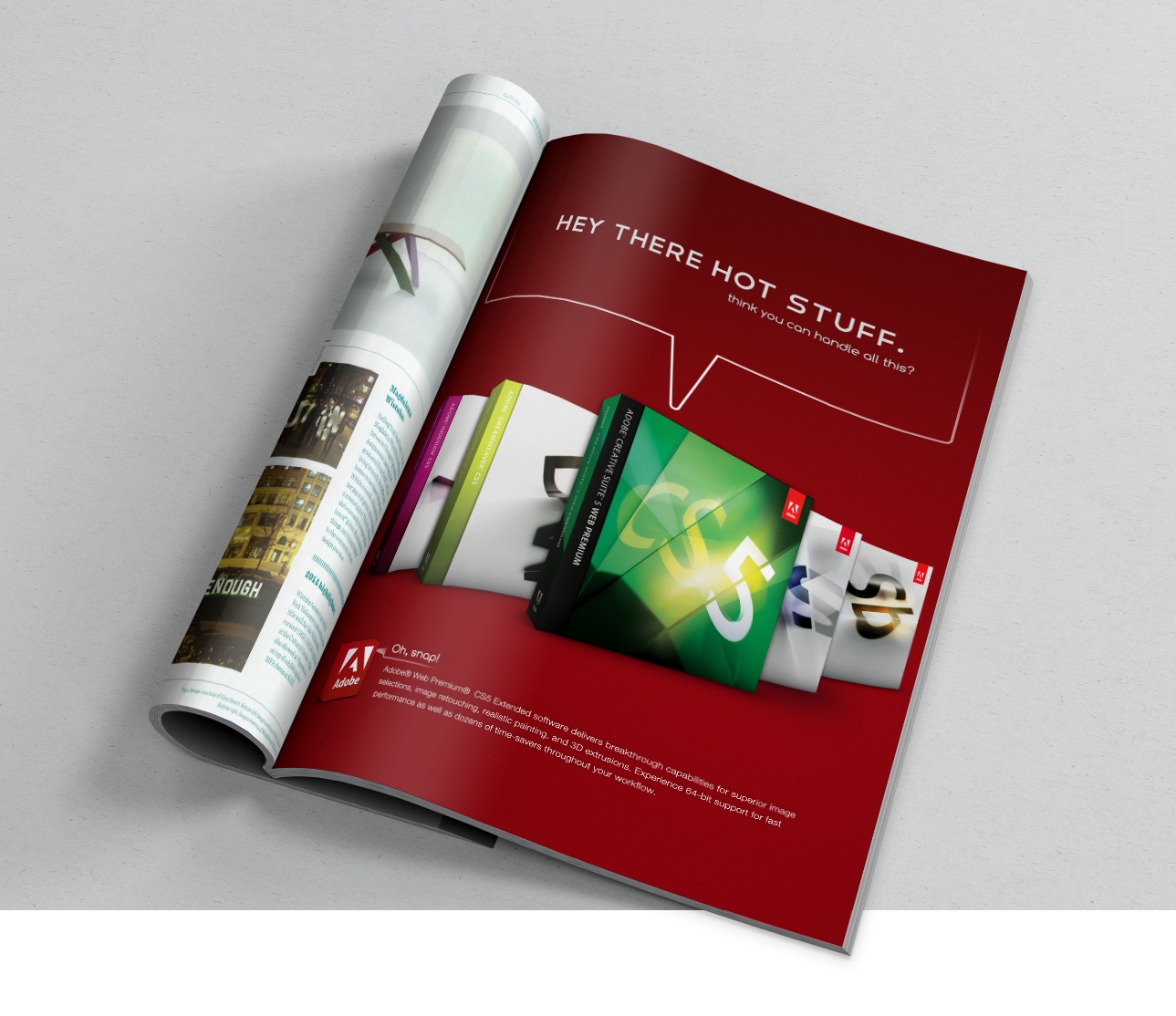 Adobe "Flirt" Campaign
Adobe Creative Suite Advertising Campaign
Magazine Advertising has always been something that caught my interest in the design world. I remember being a young kid and looking through magazines and being particularly drawn to the cleaver messaging behind some of the brands that blanketed the magazines at the time. As I started to get involved into design more naturally i was drawn to the messaging and visual storytelling approach.
The Concept
Set of ads for Adobe Creative Suite
The concept behind the ads was to produce a set of ads that spoke to you through a conversation that you happened to come upon while browsing through your favorite magazine. This conversation would be directed at you upon arrival. Each ad spoken to the viewer with a catching pick up line of sorts that related to the product itself.
See other magazine ads I have created here.